Monday, 21 December 2015 00:00
Migros KIDS students present themselves #5

With the students of the Migros KIDS School in India/Tirupur we created a new project. To introduce them to you, all students have the possibility to write about themselves and their future perspectives. They are happy to take part in this project and they are excited about the feedback.

We are looking forward to the following reports and thank the students for their participation!

Merry Christmas and a happy New Year!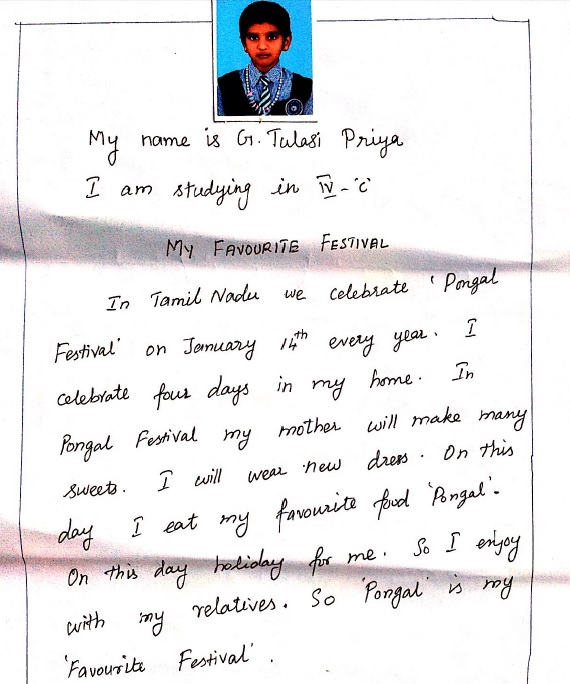 My name is G. Talasi Priya. I am studying in IV-c.
My favorite festival:
In Tamil Nadu we celebrate "Pongal" Festival on January 14th every year. I celebrate four days in my home. In Pongal Festival mother will make many sweets. I will wear new dress. On this day I eat my favorite food "Pongal".
On this day holiday for me. So I enjoy with my relatives. So "Pongal" is my "Favorite Festival".